Response Welding specializes in providing metal fabrications, small or large, custom built to your specifications. Our
capabilities include but are not limited to:
Light Machining & Milling
Forming & Bending
Precision Sawing
Machine Parts
Custom Details
Small Parts & Brackets
Aluminum Fabrications
Structural Weldments
Tools & Holding Fixtures
Frames, Brackets & Enclosures
Assemblies and Sub-Assemblies
We can provide most raw materials including: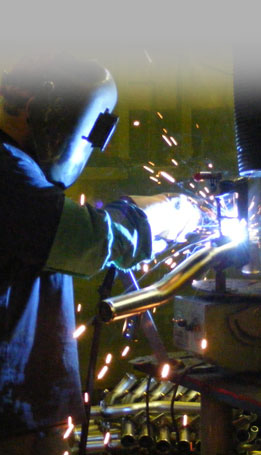 Metal plate
Tube stock
Square stock
Sectional metals (I beams, C-channel)
Our equipment includes:
Bridgeport Mills
K-T Knee-Mill
Wells Cut Off Saw,
Powermatic Vertical Saw
Roll-In Band Saw
Miller Dynasty 350 Welders
Miller Dynasty 700 Welders
Miller Syncrowave 500 Welders
Miller Mig Machines
Airco 300 Tig Machine
Weld Logic Micro Weld Machine
20,000 Lb. Crane
8,000 Lb. Hyster Forklift
Secondary Services
We offer our customers one-stop-shopping by providing secondary services such as water jet cutting, finishing services, surface grinding, deburring, polishing, packaging and paint to name a few.